Evening all you people out in the blogosphere.
I was blessed with the afternoon off from library duties and spent the afternoon at the zoo with a couple of cool (don't tell them I said so) teenagers. Thanks to the local city council (who are my employer) for a free afternoon in the sunshine. We meandered our way around in the sun (in fact it is currently uncharacteristically meltingly hot- bloody global warming!!) admiring the enclosures and sometimes the animals (many of them were feeling the same way about the sunshine as we were- hiding in the shade). And while wandering I contemplated what this had to do with libraries and…
….Be warned this is a long shot but I had an early start (and a late night due to some idiots choosing to having a party on the street) so forgive me.
The zoo is a bit like the public library (if you read my last blog post you could consider adding in the fact that there is poo at both but I wasn't really thinking about that). There are a bunch of very excited small people in there who have a range of behaviours that match the library experience- shrieking, running, watching intently, crying, laughing, reading (signs and maps at the zoo and of course books at the library), loving it, and hating it. There is a gaggle of cool youth- some too cool to enjoy the animals and some embracing the place.
And then there are the adults- some dragged round by children and others without kids. There is a mixture of grumbling about the expense (our patrons grumble about the cost for reserves and over dues), some complaining about the noise of the aforementioned excitable children, some loving the changes that have happened since they last came (for us this is the "oh it's great that libraries have really changed since I was young, they used to be quiet places and you were afraid to make any noise" brigade), some complaining bitterly about the fact that enclosures now make it possible for the animals to be out of sight (the library equivalent is "libraries used to be a quiet place. You never had all these children….laughing and playing games. They should be just about books!") and many just happy to be out of the house and enjoying time with their friends and family.
The zoo does win on having great signposting making it possible to navigate your way around without too much trouble. At our library a fairly significant portion of the day is taken up with directing people to the bathroom or pointing out where the returns go.
Still, I would like to think we can be as entertaining as a zoo. The animals (books, CDs, DVDs, databases, electronic material, magazines) are ever changing and are not always able to be seen despite the fact that they definitely live somewhere in that enclosure somewhere (oft times books that are supposed to be on the shelf are having a wee holiday somewhere across the room- particularly noticeable is the movement of puberty and sex education related books in the children's non-fiction section). Sometimes it gets messy and chaotic particularly when it is feeding time (the library after school definitely has some similarities here) and other times you can sit back and enjoy watching the otters swim (if you peek by the junior graphic novel shelves you can usually find a gaggle of highly engrossed kids sitting on the floor enthralled by their books).
And today I will recommend a couple of books. One is called The Photo Ark, it is beautiful and filled with photos of animals. The author is trying to photograph every animal in captivity in the world.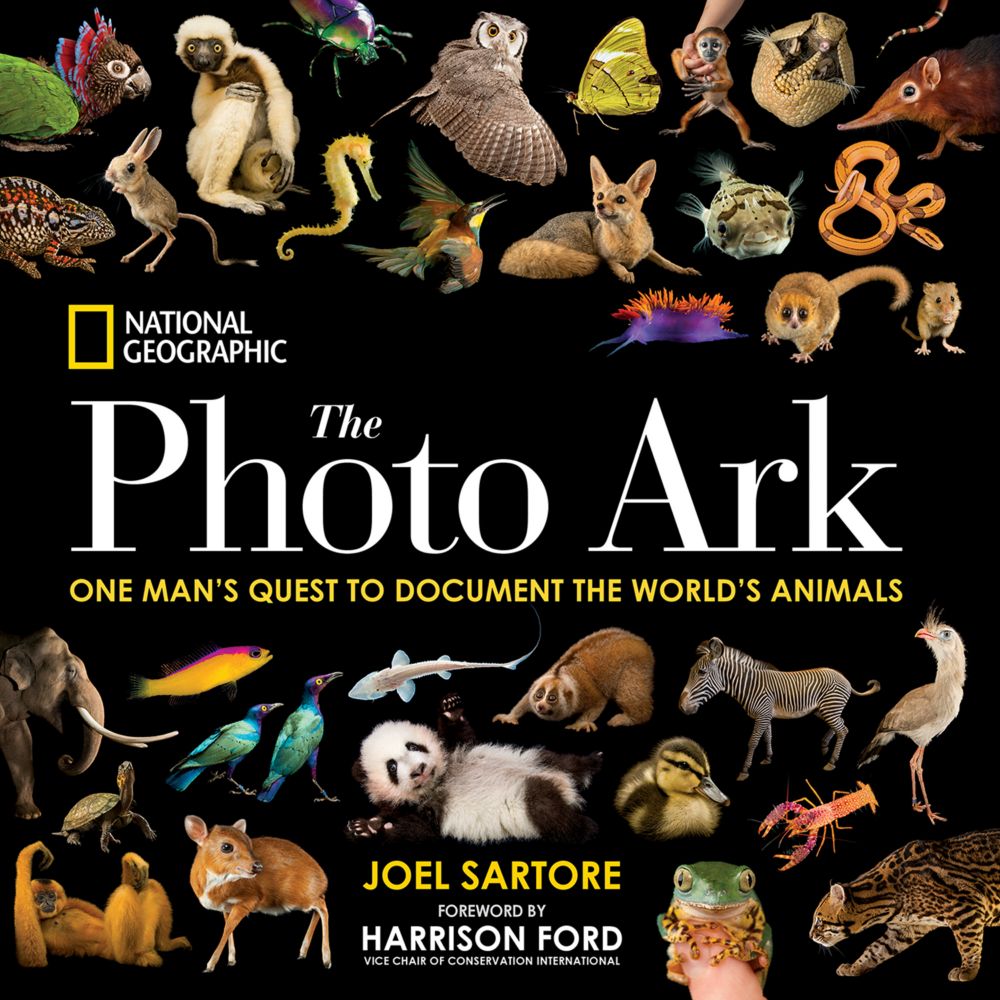 And  for the library lovers amongst us a few years ago now I enjoyed This book is overdue. It is an inspiring book about librarians who are breaking out of the stereotypes and helping to create havoc in all the right ways. It is a great book to lift the spirits of any would-be librarian (and in fact I might see if I can hunt it down again for when my assignments get grim and I begin to lose focus on why this study thing is important).
Today's blog post was brought to you (not by a library tale) by a daily wordpress prompt (because I was all fresh out of ideas) and the prompt was: MESSY.
The idea is that you take the prompt word and write something from it. I did use the word messy once and not even completely deliberately (well ish). And somehow I ended up describing us as a zoo. I Not sure that my colleagues would appreciate that but fingers crossed they all fell asleep in a bored coma a fair few paragraphs ago 😉
See you all in a few days when I am back on the library floor.